US | Events connectivity + Dev
MBB
BRIEF:
Miami Beach Bandshell and
Amalgama
needed a team to develop and integrate DICE.fm into the new site while keeping the new brand guidelines.
TOOLS: Figma, WordPress, HTML, JSON.
SOLUTION: we partnered to work on the ticketing in-site platform connecting DICE.fm with MBB main site dynamically (i.e. latest events, updates, content, custom URL within site) while keeping the new brand aesthetic on point. We developed a custom platform to ensure connectivity between sites to ease the clients workload.
Site
00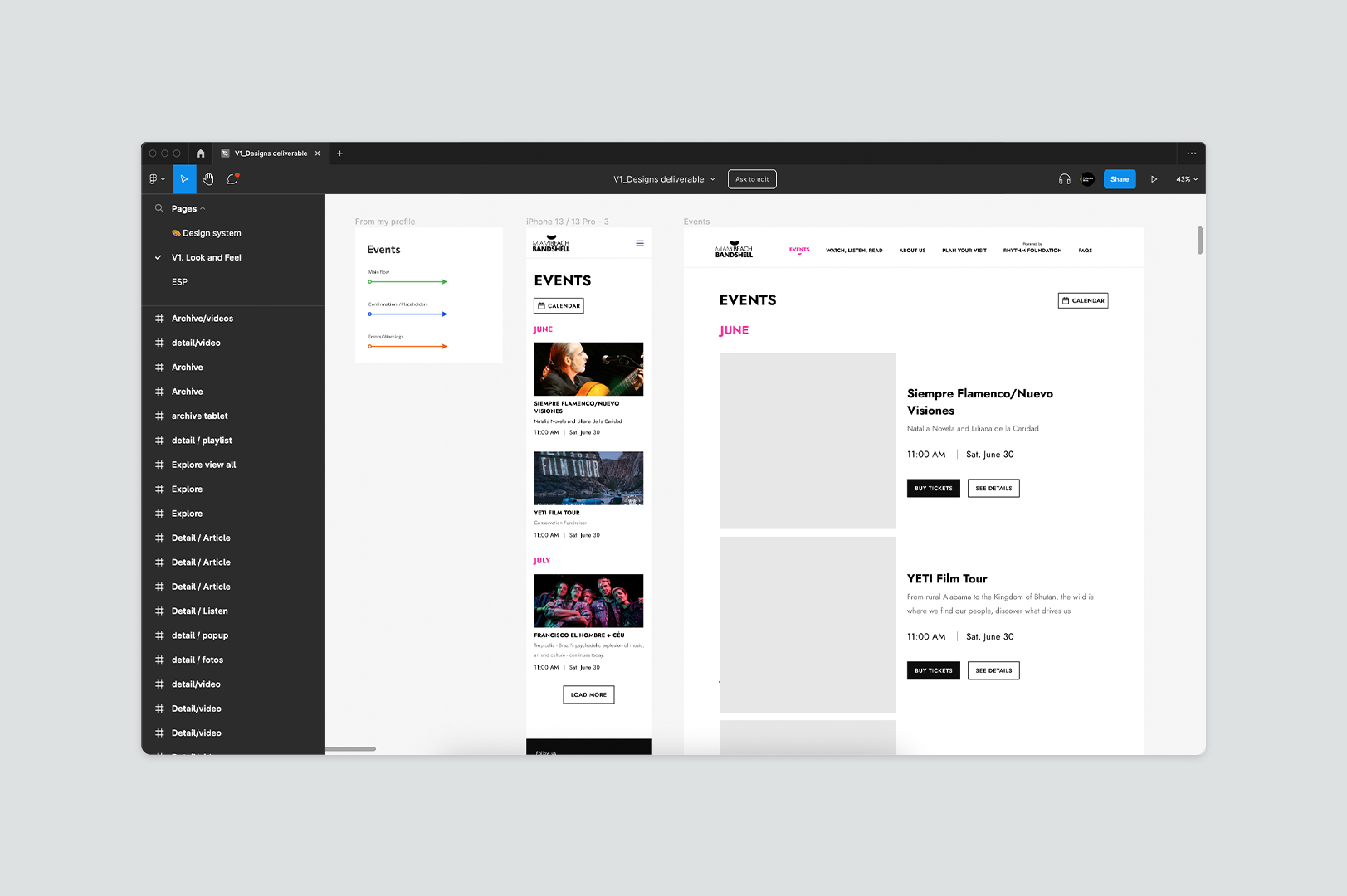 Figma Guideline
00
Structure Guideline
00