What we do.
A creative partner for people and brands through every step of their business & creative journey.
From small fierce artists or eager start-ups to industry icons, we strive to create meaningful messages for clients around the globe.
Design & Development Websites, Online stores, Design systems.
Content Photography, Social Media Planing & Content.
Branding Brand strategy, Visual identity, Brand guidelines & support.
Always-on Media Ads, Strategy & Campaigns, Brand Experiences.
---
/ LET'S TALK.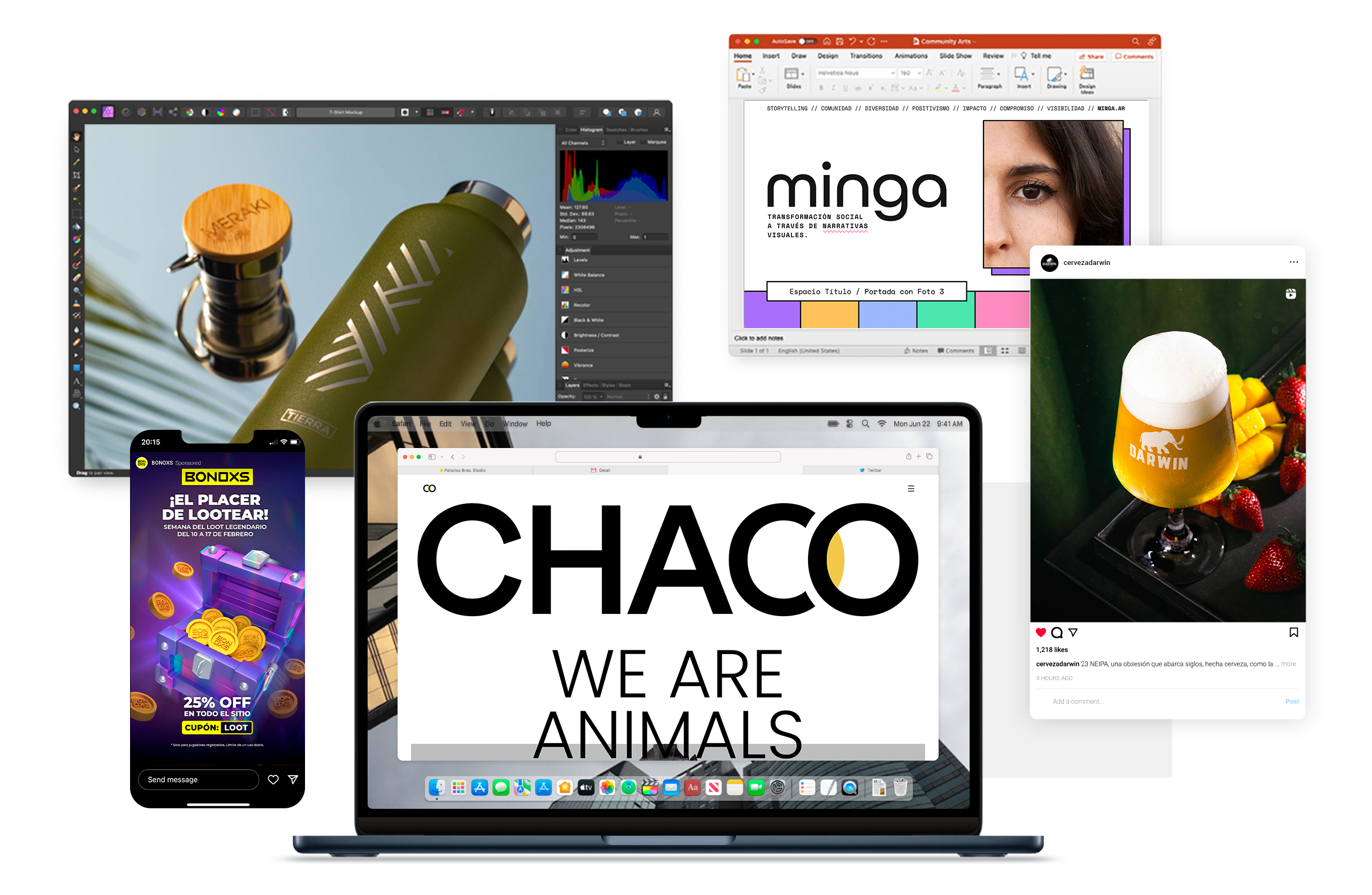 What we Do.
00
/ ONE
Project
Rooted in clearly defined scope and requirements, individual projects use an iterative process that targets specific goals. We support you in making critical decisions and help you get there with proven processes.
An easy way to work with an external source. No variables, no hidden expenses, no facade — only mutual gains. 
/ GET IN TOUCH FOR A PROJECT SCOPE.
/ TWO
Retainer
With monthly or bi-yearly retainers across all of our services and structured timely execution with weekly updates, we can be an extension of your team — a long-term partner that will help you scale and  focus on what comes next.
Depending on your needs, experience has taught us retainers work best as continued support, stacked on top of individual projects.
/ GET IN TOUCH FOR A RETAINER SCOPE.
/ THREE
On the go
What makes some relationships special is the flexibility on both sides. So we took on our client's side and decided to support them by providing specific services and delivering individual components that uplift their brands and products.
A one-off that doesn't have to be part of a larger scope of work. Just a simple way to get things done when we need it.
/ GET IN TOUCH FOR AN ON THE GO PLAN.