What we do.
A creative partner for people and brands through every step of their business & creative journey.
From small fierce artists or eager start-ups to industry icons, we strive to create meaningful messages for clients around the globe.
Design & Development Websites, Online stores, Design systems.
Content Photography, Social Media Planing & Content.
Branding Brand strategy, Visual identity, Brand guidelines & support.
Always-on Media Ads, Strategy & Campaigns, Brand Experiences.
---
/ GET IN TOUCH.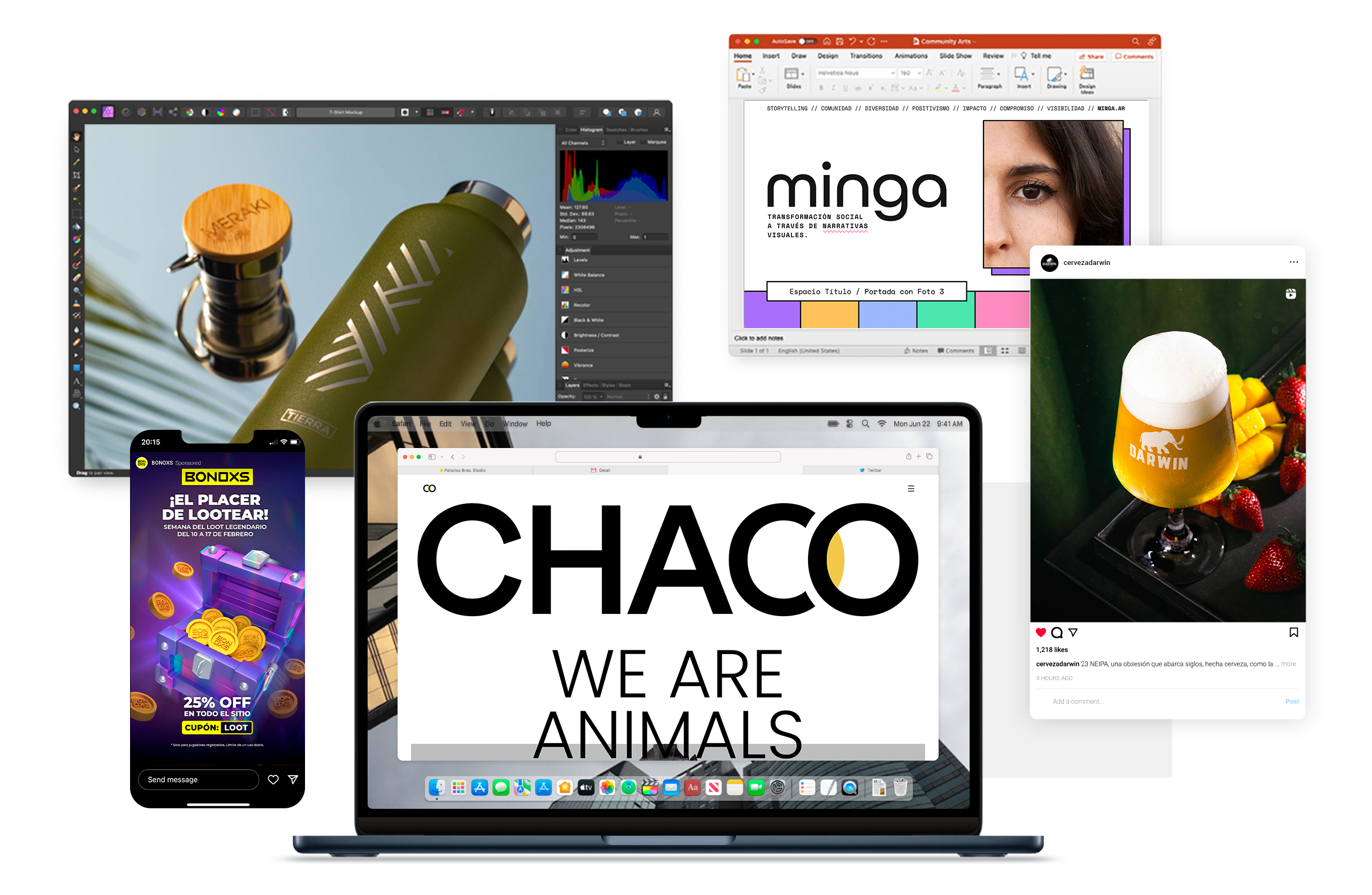 What we Do.
00