AR | Brand Identity + Website
Minga
BRIEF
: Minga was born to create and produce audiovisual content with communication strategies for social initiatives, communities, and governments that seek a change in narratives..
TOOLS: Illustrator, Photoshop, HTML5, Google Slides.
APPROACH: a modern and versatile identity for a human-first brand was created. We chose vibrant colors and a distinguishable font combination to help communicate a loud and clear personality.
Web
00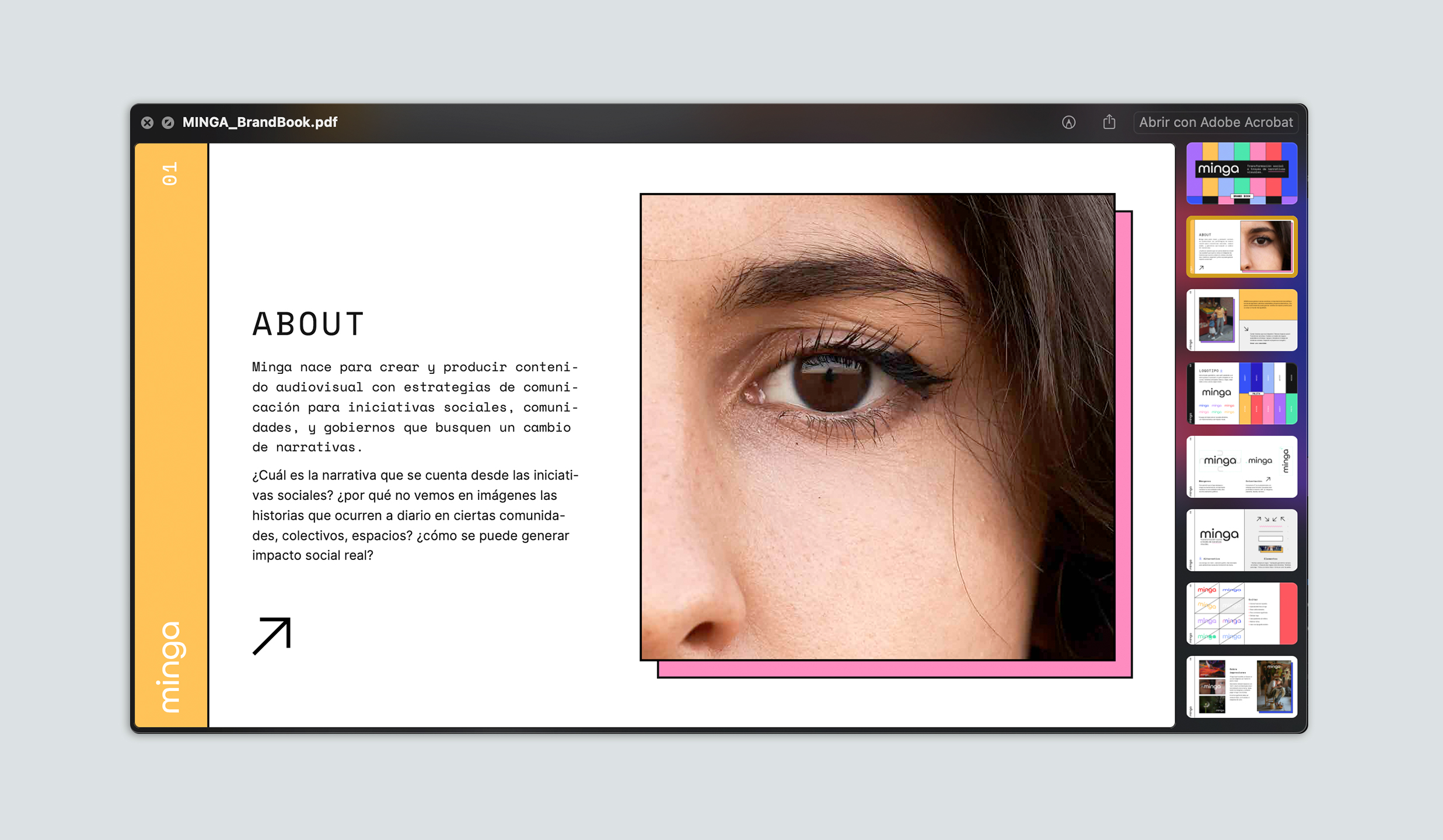 Branding
00