AR | Brand Identity
Mother Of
BRIEF
: Independent content generation agency for brands. Mother Of ™ is focused on social media, communities and brand experiences. As a brand it has an organic axis, oriented in nature.
TOOLS: Illustrator, Photoshop, Hand drawn sketches.
SOLUTION: we developed an organic identity, aligned with the brand values and inspired both by nature and human-first elements.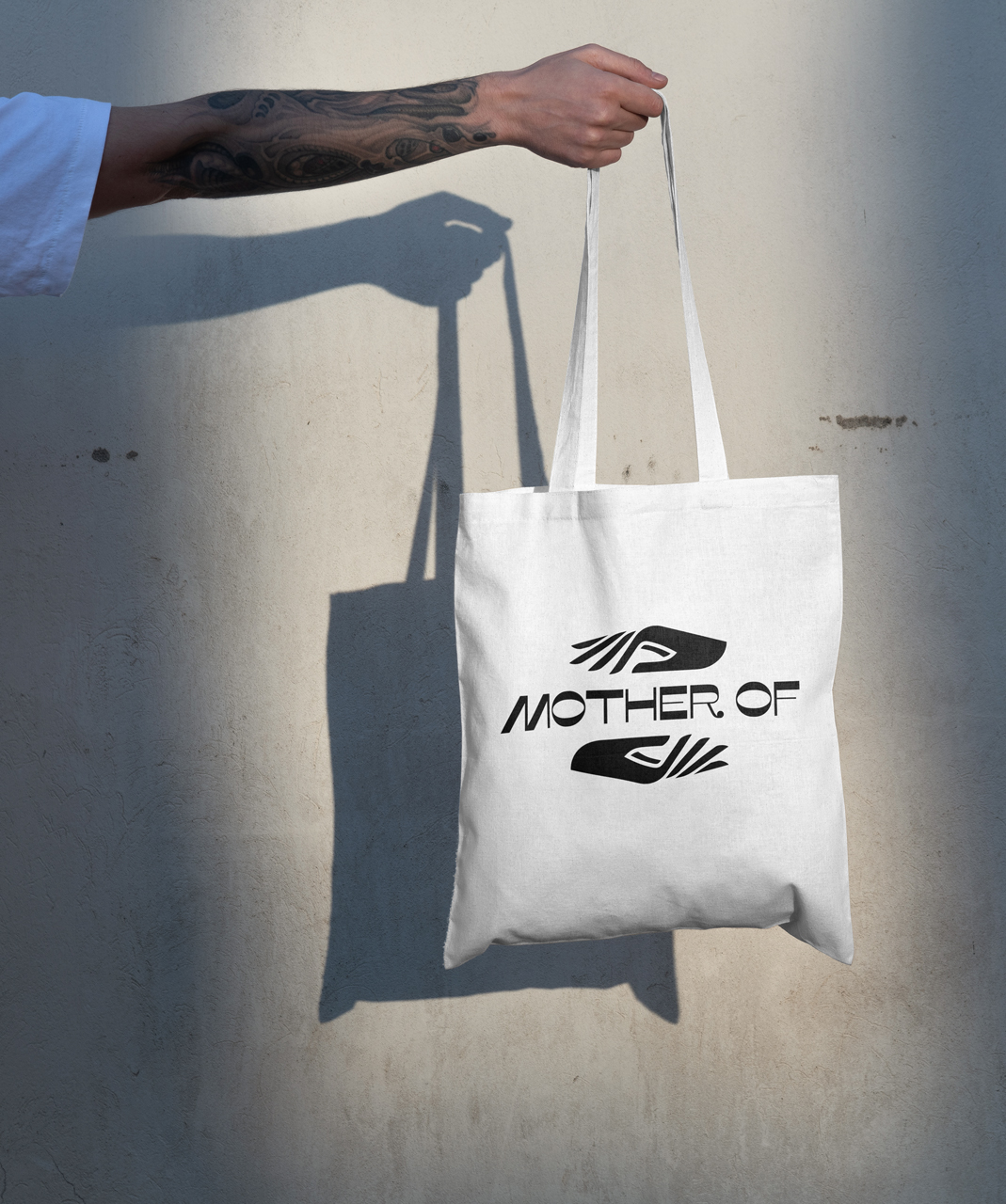 Tote Bag
00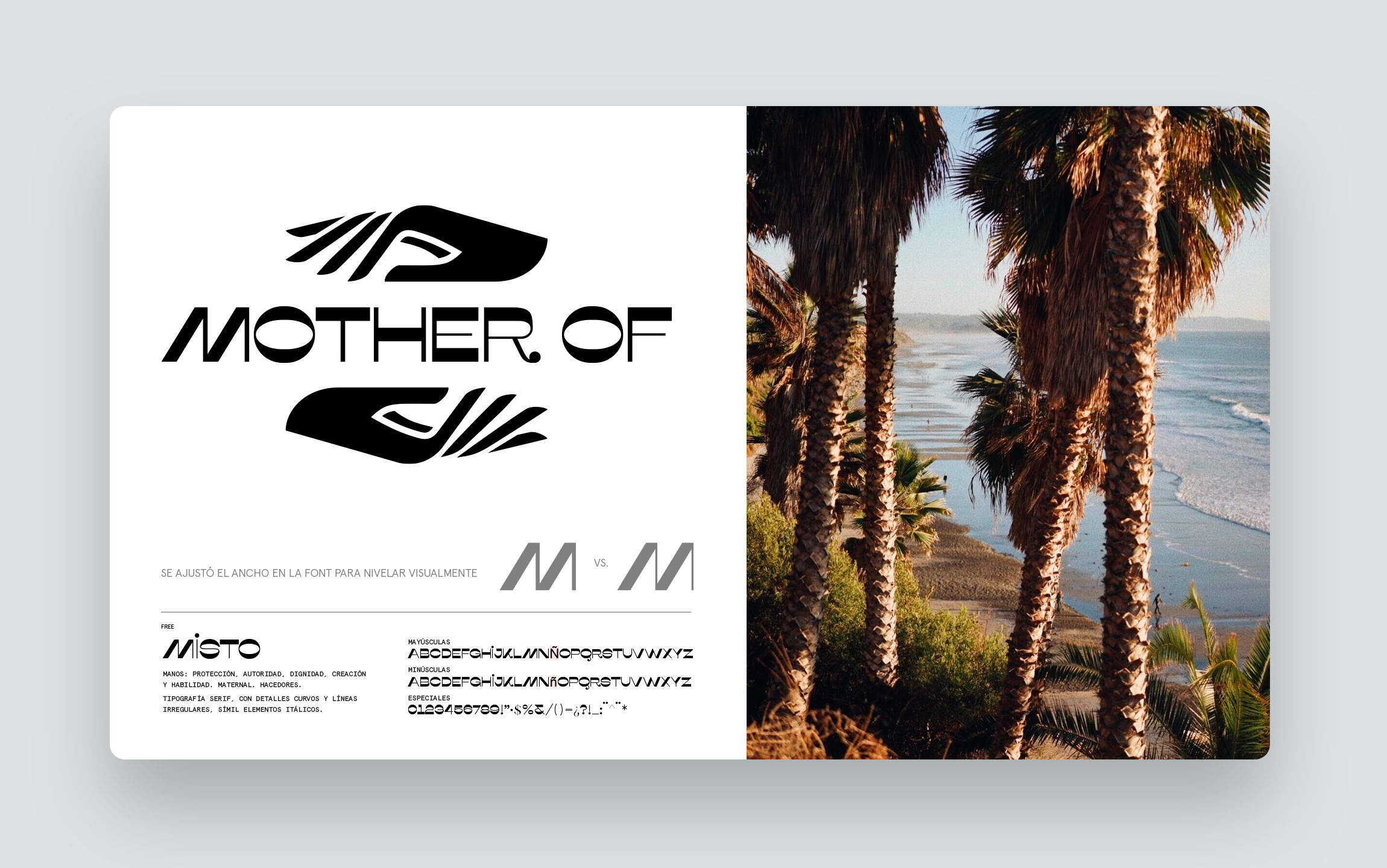 Brand Logo
00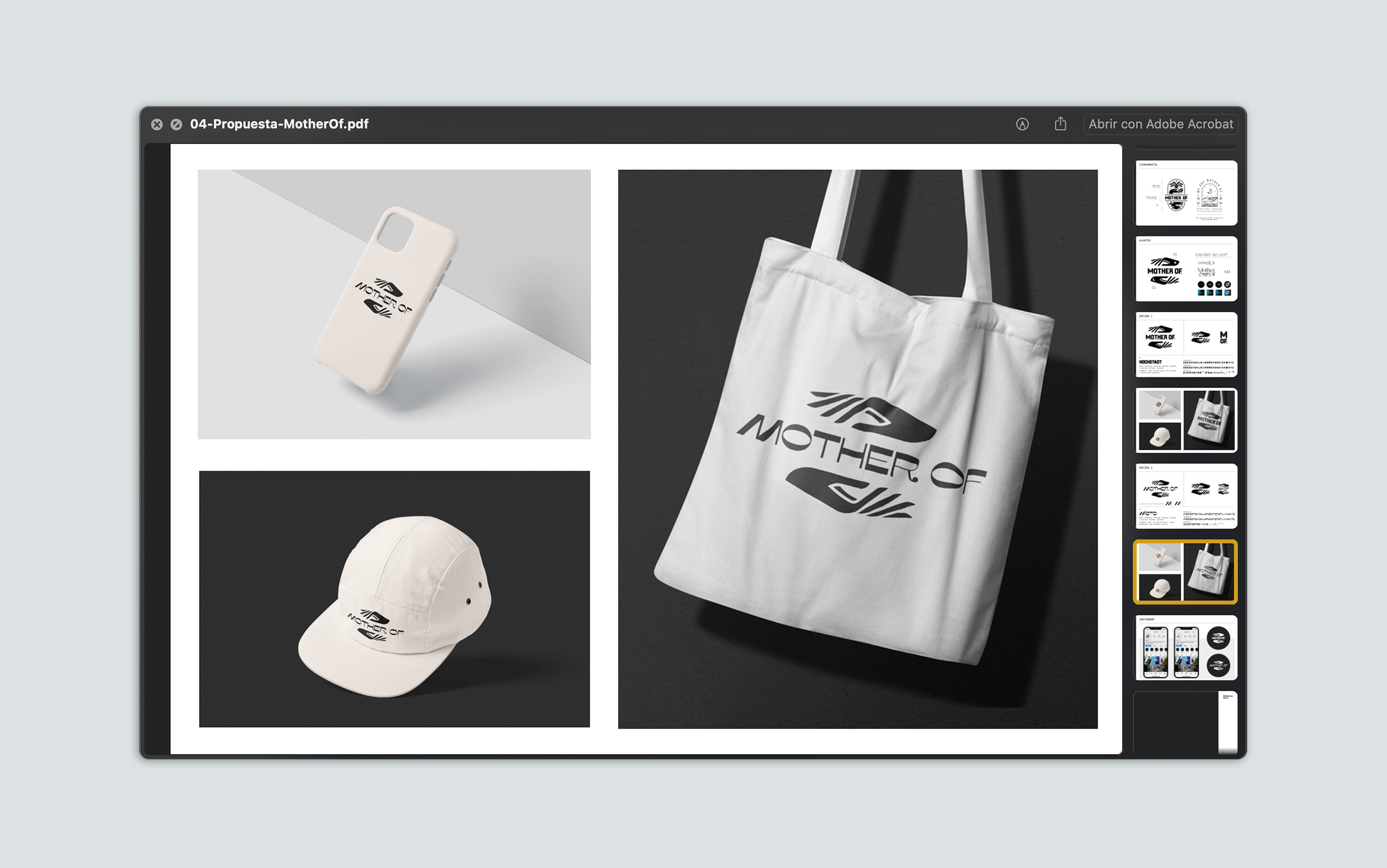 Brand Items
00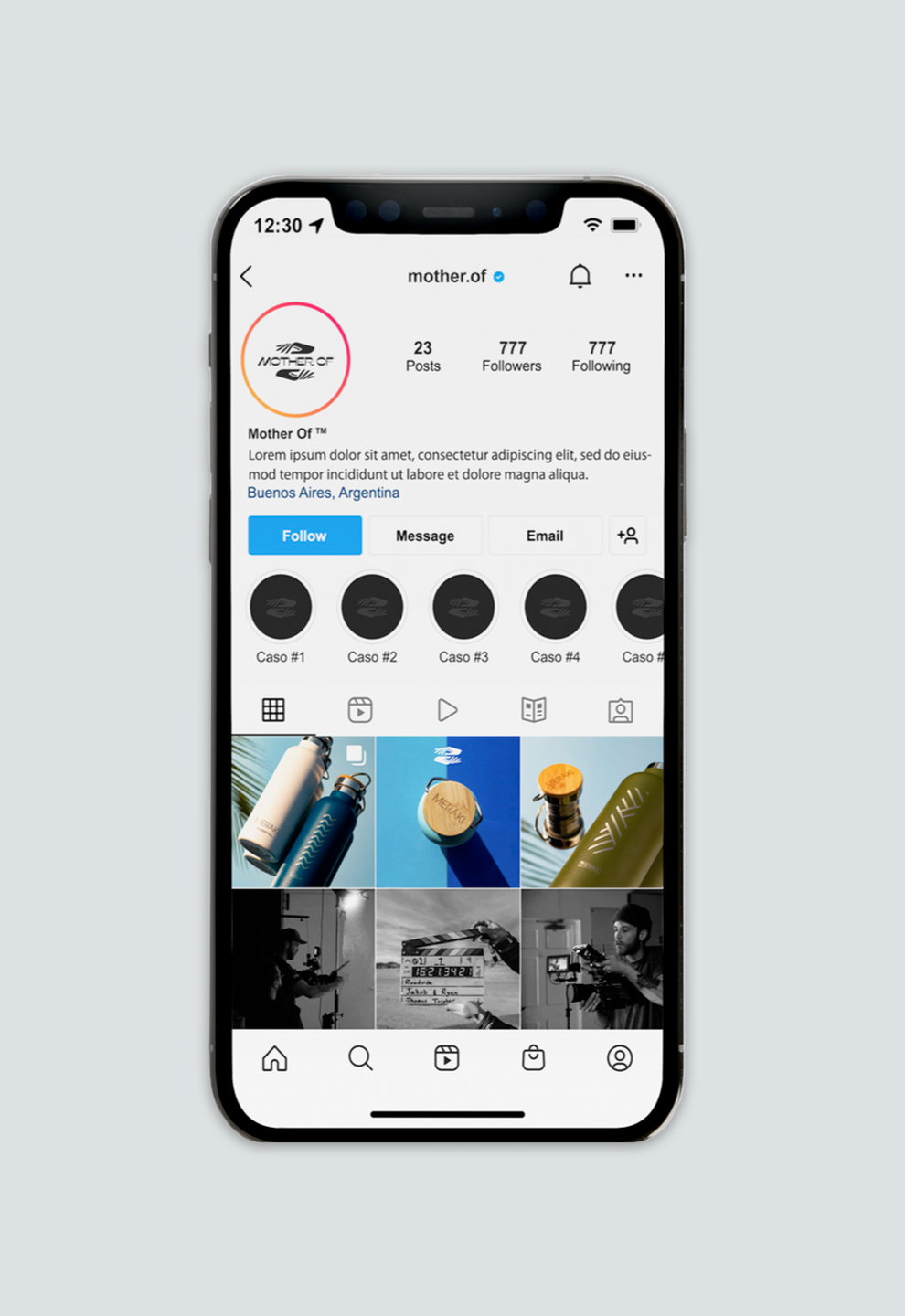 IG
00